Muslim Husband – Should Be a Man of Islamic Principles
The holy book Quran of Muslims has laid down qualities and principles for an ideal Muslim husband. This is the right place to understand the behavior standards laid by the book for an ideal husband.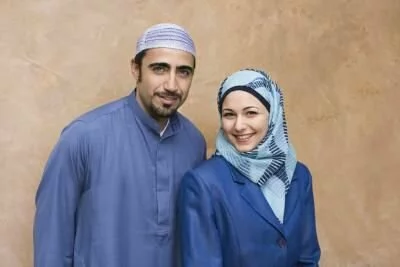 In the west, Islam prohibits practicing having premarital sex and girl friends. The Quran principles have clearly stated that men capable of supporting their wife must protect her chastity by marrying her.
Men considering themselves to be unfit for marriage need to practice fasting. However, the families choose the right partners for both, women and men. The religion preacher guides the Muslim husband to look for a Muslim woman and to offer a happy Islamic marriage. This builds an everlasting and strong marriage, besides good Islamic relationship.
As per the Islamic principles, a Muslim husband should look at his first duty to provide clothing, food and shelter to his offspring and wife resulted of this marriage. Hence, women are free of financial duty and offering financial security is completely shouldered by Muslim husbands.
Muslim husbands are expected to follow the Islamic principles so that they do not harm their wives. However, the principles of Islam allow a wife to go for divorce in case her husband is doing something unlawful to her or if he is an alcohol addict.
Muslim men as per Islamic religion need to offer financial assistance even after divorce and do not interfere in her life after divorce, regardless of the way of life she prefers to live and lead.
The Islamic law states the husband to educate his wife about Muslim customs. It is his duty to support her, not suppress her. He should consult in important matters and adhere to it if it is good and reasonable. In fact, the holy book offers right for the husband to beat his wife, in case she fails following Islamic norms and obeying her husband, despite enlightening her.
Finally, Islamic husbands are the one treating their wives with dignity. He should treat her with a smiling face, should be easy going natured and have a smiling face. Islamic marriage asks each husband to respect their wife so that their marriage consummates. This is the ground rule as husband is the Imam and has to take care of the household.
However, any good Muslim husband is not arrogant or chauvinistic, but is in authority.  He does not roam ordering, but takes care to attend and center things to be orderly.
Husbands need to be a good provider and should not fritter his money away. It is the duty of every Muslim husband to treat his family with respect and equality by honoring his wife and giving equal respect to his mother.
No wife or husband is perfect, it is made perfect with love and act state the Islam principles and is expected to follow.