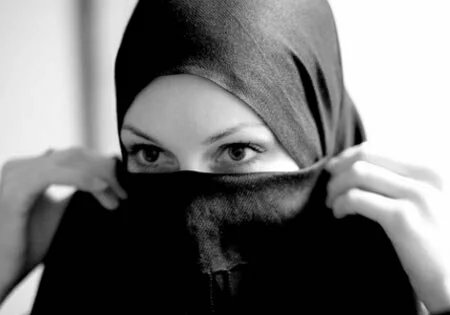 Islam as a faith upholds morality and chastity to great extents. This is enforced in many aspects of their way of living including dressing. There are specific rules guiding the way both Muslim men and women should dress and carry themselves about. Cross dressing is not acceptable in the Islamic faith. Imitation of the opposite gender in terms of way of life and dressing is prohibited, that is, women are not allowed to wear men's clothing and men too are not allowed to wear women's clothing.
For men, they should fully cover their 'awrah' (from his navel down to the knees) and their clothing should be loose enough such that their 'awrah is not described by it. Again the clothing should be thick enough not describe the skin color or the part to be covered (awrah).The clothes should not be designed in a way that it attracts attention. The clothes should not exude fame, vanity or pride and nor resemble that of women or non believers. Silk, gold or effimates should be avoided in men's clothing too.
Women on their part should not wear any clothe that imitates the men's clothing such as shirts and ties. Their clothing shouldn't be transparent and tight fitting to the extent it outlines their body figures. Their clothes should aim at covering their entire bodies apart from the face and hands. Their head, bosom and neck should be covered with a khimar. A jilbab is prescribed for them to enshroud their entire body and cover any open spots. The above measures are prescribed so as to eliminate the attraction of men to several aspects the women body that evokes sexual emotions in men.
The Qur'an says (24) 30-31, "And say to the believing women that they should lower their gaze and guard their modesty; that they should not display their beauty and ornaments except what (must ordinarily) appear thereof; that they should draw their veils over their bosoms and not display their beauty except to their husbands, their fathers, their husbands' fathers, their sons, their husbands' sons, their brothers or their brothers' sons, or their sisters' sons, or their women, or the slaves whom their right hands possess, or male servants free of physical needs, or small children who have no sense of the shame of sex; and that they should not strike their feet in order to draw attention to their hidden ornaments. And o you believers! Turn all toward Allah that you may attain bliss."
The rules of dressing in Islamic faith for both women and men must always be adhered to during salah or Islamic prayers even if there is no member of the opposite faith present or when a Muslim is praying alone. Just like the women folk in Islamic faith are forbidden from wearing masculine clothes, the Muslim men are also forbidden by the Islamic dressing code from wearing feminine clothing.