Difference between Islamic Banking and Conventional Banking
The functions of conventional banks rely on manmade principles, while the Islamic banks rely on the Islamic Shariah principles. The transactions, dealing, product features, business approach, responsibilities, investment focus and various other features are Shariah law leading to significant difference in regular operations in comparison to the conventional banking system.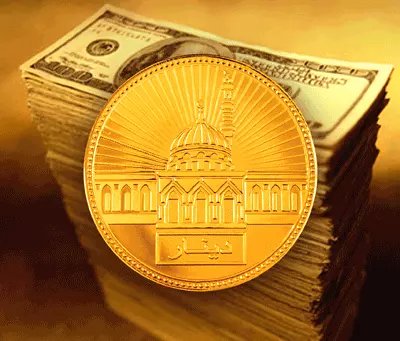 The Islamic foundation is based on Islamic faith and is restricted within the Islamic law in its actions and deeds. 'Shariah' is an Arabic word and its actual meaning is 'way to source of life'. This is now employed to legal system keeping the behavior code in respect to the Holly Quran.
The Islamic bank governing principles are the interest (riba) transactions absence. The economic activities (zulm) including cruelty are avoided, the economic activities (gharar) including speculation are avoided, the tax introduction (zakat) and goods and services contradicting Islamic value is discouraged (haram).
On the contrary, conventional banking is based on creditor-debtor relationship that comprises of depositors and bank and dealings go with borrowers and bank. Interest reflects the cost of money.
Islamic law offers loan free of charge to meet contingencies aiming that creditors do not take advantage from borrowers in lean times. In fact, money lent on interest is viewed as injustice.
Principles relating to financial transactions are that the capital is not rewarded unless it is exposed to risks in businesses. Financial intermediation is followed as per the Islamic framework.
The investor in conventional banking is given priority and is seen with great respect, besides is assured of rate of interest as per the predetermined reports. In contrast, the Islamic banking promotes risk between investor of the capital and its users.
Conventional banking focuses on maximizing profits and does that with full force to gain best profits without any sort of restrictions. Islamic banking aim only at maximizing profit, but restricts its activities to Shariah restrictions.
Islamic banking system is service oriented and has tax (Zakat) collection and pay out center, while the conventional banking refrain dealing with Zakat. The conventional banking system lend and get money with compounding interest and is the key function, while the Islamic banking participates in the business in the form of partnership.
The conventional banking system approves charging penalty and additional money from defaulters. The Islamic banks have maintained no such provisions to charge penalty from defaulters. They take small amounts as compensation and the same is given to charity. In fact, rebates are issued for early settlements.
Conventional banks are based on clients' credit-worthiness, while Islamic banks emphasis on the projects viability. The relation of conventional banks with its clients is as debtors or creditors, while the Islamic bank client relations is as partners such as investors and trader, seller and buyer.