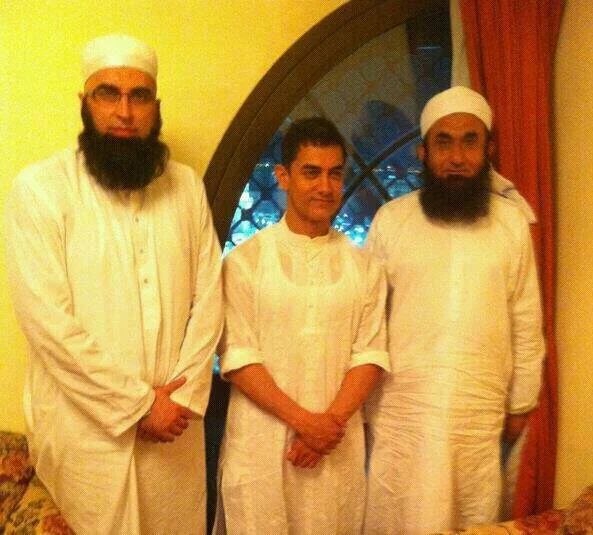 Karachi: Aamir Khan, Maulana Tariq Jameel, Shahid Afridi and Junaid Jamshed Mettings in Makka During Hajj Revealed. Junaid Jamshed disclose the meetings details.
"Junaid Jamshed said that Maulana Tariq Jameel,  Shahid Afridi and me went to Aamir Khan for some dawah [invitation]. Allah has put much goodness into that youngster [Aamir]."
"As Maulana was speaking to him, Aamir Khan give us half an hour…but once Maulana started speaking to him we stayed there for three hours. We had first meeting in Makkah and second meeting in Madina"
Jamshed said that he literally had to pick Maulana up. "You know it's like the lost love between Maulana Tariq Jameel and Aamir Khan."
"Amir Khan was not letting Maulana leave, he was not letting us go," Junaid Jamshed Said.